Name
Shibien (emperor sky)
Rank
: no rank as of yet
Type:
Unique
Requirements:
specialty in weapons and fuuton style
Description:
a Katana pure black in color 4 feet in length the grip is white with golden wind trails on it. It is the last treasure from his temple he found while his exile, he feels there is some sort of power or presence in it but it cant understand it just yet
Appearance/Picture
:
Name
Fūjin Tenro
Rank
:no rank as of now
Type
: Unique
Requirements
: Specialty in Weaponry sub-specialty in ninjutsu, fuuton in chakra nature
Description
: A 3 1/2 foot scythe with a 2 1/2 foot blade. The grip of the scythe is a light blue sky color with a chakra conductive blade. It has a 10 foot chain that is wrapped up my left arm. The whole weapon is the same chakra metal. A small wind tempest surrounds the blade. The style used for this weapon and all weapons used by ataku is The Dance of the Devlish Wind. The scythe can be controlled by manipulating the chain and can we swung around on its end.
Appearance picture
: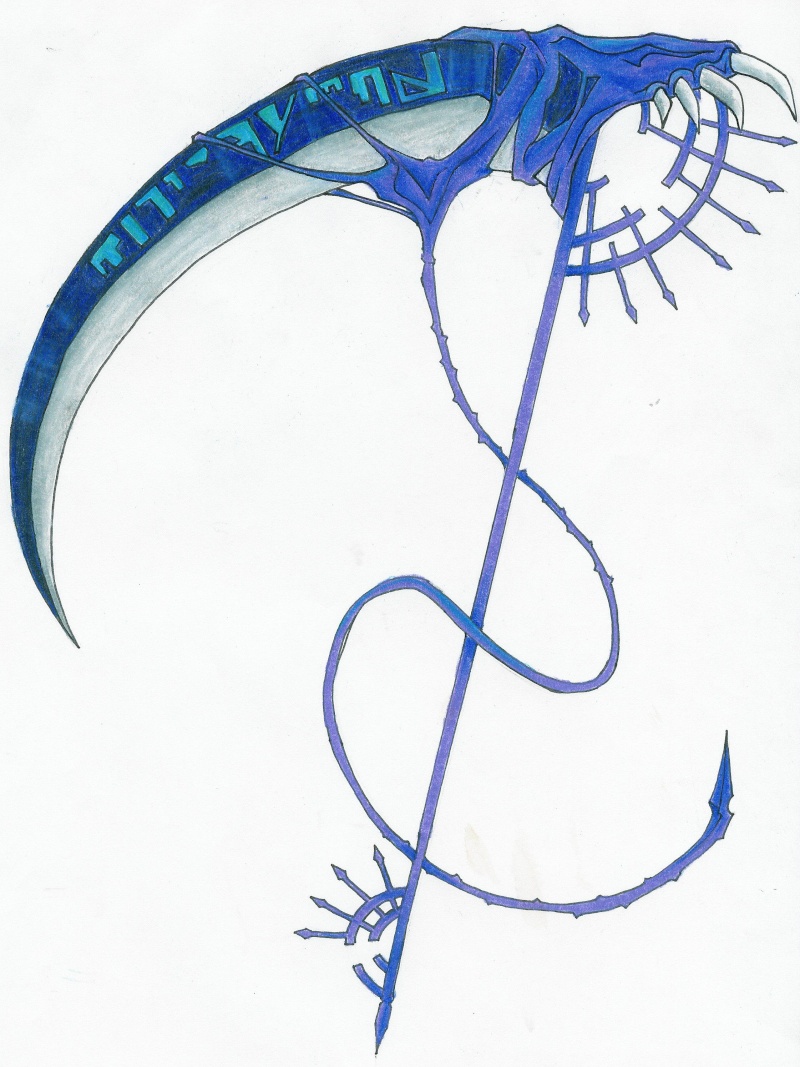 Custom material sword (Titanium) 4,900 ryo
Custom material scythe (titanium) 4,900 ryo
more to be added on a later date
20k-9800=11.2k ryo
_____________________________________________________________________________________________
The exile is Over and i have returned
Jutsus, techniques, and weapons
Spoiler:
Spoiler:
:0
omg
u make me want 2 b ghey tree (heart)
in the most hetero way tho- Joker 2014